Enterprise Service Management
Performance and Availability
Data Tools & Secure Remote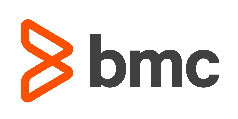 BMC is a global leader in innovative software solutions that enable businesses to transform into digital enterprises for the ultimate competitive advantage. BMC Digital Enterprise Management is a set of innovative IT solutions designed to make digital business fast, seamless, and optimized from mainframe to mobile to cloud and beyond. In fact, 82% of Fortune 500 companies are powered by BMC Digital IT. This includes ITSM, ITAM, Workload Automation and Data tools.

With decades of combined experience in the ITSM industry, Cherwell began by tackling the core workload of all IT departments: IT service management. By providing the tools needed to automate routine maintenance tasks and simplify the delivery of IT services, Cherwell technology gives IT teams the freedom to focus on business enablement and transformation.

EasyVista has a singular focus on reinventing service management for the mobile user, making it easy to deliver and easy to use. The only mobile-first service management platform, EasyVista automates and personalizes service delivery for employees and other end users—without a line of code.

FireScope Stratis is a new type of management solution that combines Big Data and cloud-related technologies to give you a platform with endless growth potential. It offers a single platform that supports numerous use cases, ranging from real-time service performance management, to business analytics, to predictive analytics. You will also have the flexibility to build your own management tools.

Bomgar is the leader in Secure Access solutions that empower the business. Bomgar's leading remote support, privileged access management, and identity management solutions help support and security professionals improve productivity and security by enabling secure, controlled connections to any system or device, anywhere in the world.
Let Us Know How We Can Help?
Reach out to us. Our qualified staff is here to assist with your business – IT processes and solutions. No matter where you are on your journey, we provide the needed support to align with your organizational goals. Become a business champion with the right people, processes and technologies from Flycast Partners!