ITIL® BASED SERVICE MANAGEMENT PACKAGE
Strategic Planning Workshop
Service Management Processes
Process Design and Improvement
Continual Service Improvement
Efficiency and Effectiveness
Organizational Change Management
Move Your Organization Forward
ISO 20000 Readiness Assessment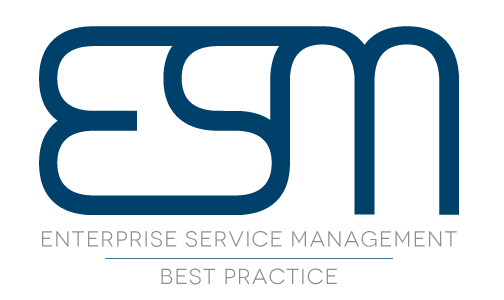 Optimize Value Across the Enterprise
Flycast Partners Enterprise Service Management consulting service focuses on enabling organizations to develop their capabilities through the adoption of a service focused, process-oriented, cost effective approach to managing and delivering services. ESM offerings utilize best practices from Lean 6 Sigma, ITIL®, COBIT and are tailored to meet your businesses needs.
Our ESM services are available to be provided on an individual basis, or as a series of engagements targeted at helping your business establish the organizational capabilities required for effective Service Management.
Information Technology Infrastructure Library (ITIL®)
Every organization delivers a service or product. The ITIL® framework provides guidance on end to end management of these products and services, turning demand into value using the ITIL® Service Value System and Service Value Chain. ITIL® is not just technology management or process management. Instead, ITIL® offers a holistic approach to Service Management that addresses organizations and people, information and technology, partners and suppliers and value streams and processes. Focusing on the effective and efficient use and continual improvement of these four dimensions to perform the practices as described within the ITIL® framework helps to ensure the co-creation of value for the consumer as well as all the stakeholders involved in the delivery and consumption of these products and services.
Large, medium and small organizations all over the world use ITIL® to help them provide and manage the products and services in a way that meets the modern requirements for continuity, innovation, flexibility and value. Since ITIL® is a set of best practices and not a standard, organizations are free to adopt as much of the ITIL® framework as they see fit.
Flycast Partners, Inc. is a Licensed Affiliate of ITpreneurs, which is a PeopleCert® Accredited Training Organization (ATO) for the ITIL 4 Course.
ITIL® is a registered trade mark of AXELOS Limited, used under permission of AXELOS Limited.
The Swirl logo™ is a trade mark of AXELOS Limited, used under permission of AXELOS Limited. All rights reserved.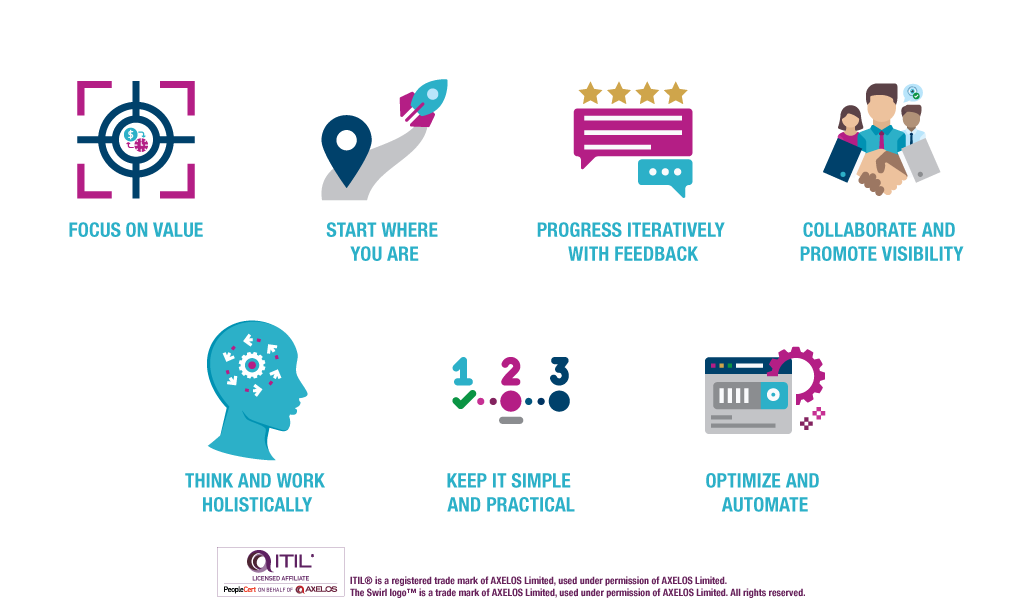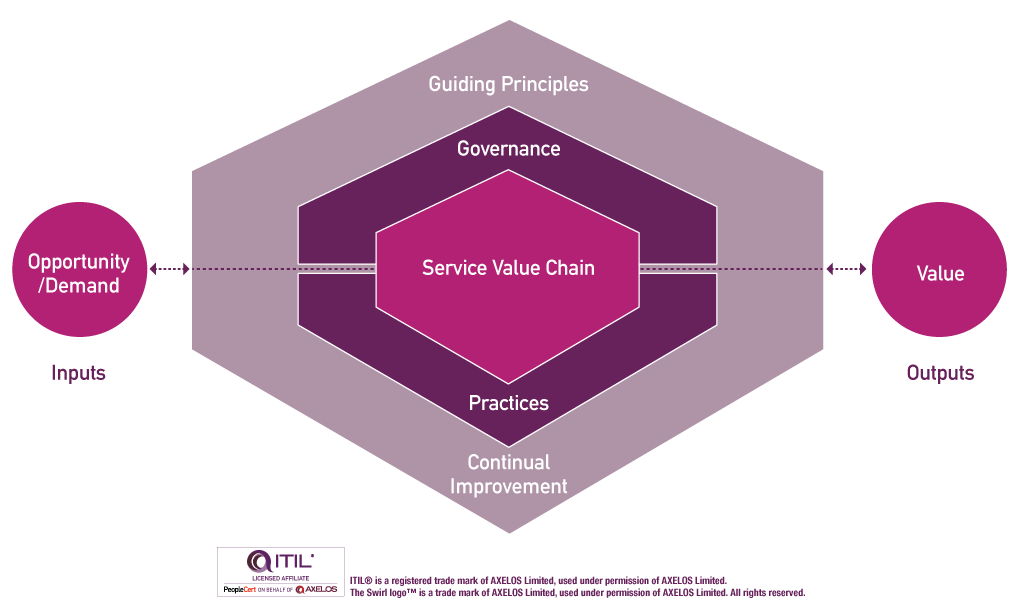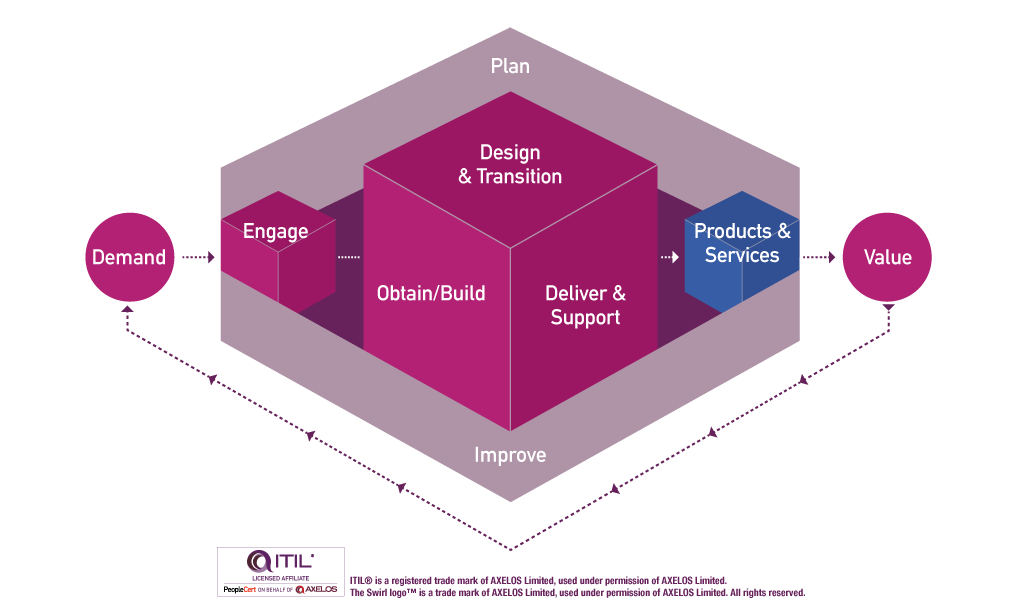 Go Beyond IT With Business Processes That Provide Real Value To Your Capabilities
More and more organizations today are leveraging their ITSM tool to do more than just IT. Managing HR issues, handling Facilities Service Request, onboarding new employees, providing a portal for requesting supplies, even tracking non-IT related assets, are all examples of ways to leverage the investment made in an ITSM tool and improve ROI as well as provide the needed ability to track and report on these services. The real value though lies beyond the use of the ITSM tool. The underlying set of practices that make up ITSM including the adaption of a service lifecycle, the establishment of policies, processes and well-defined roles and responsibilities along with the implementation of Continual Service Improvement allows organizations to achieve both incremental and large-scale improvements in service quality, efficiency, and effectiveness. Not just for IT, but for your business.
Strategic Planning Workshop
Our strategic planning workshop ensures the alignment of your business needs to planned service management initiatives. This consists of a series of workshops that identify long-term business vision, goals and objectives to develop a service management strategy that will guide future efforts. Planning and pre-planning is a critical first activity in improving the enterprise service management capabilities of any organization.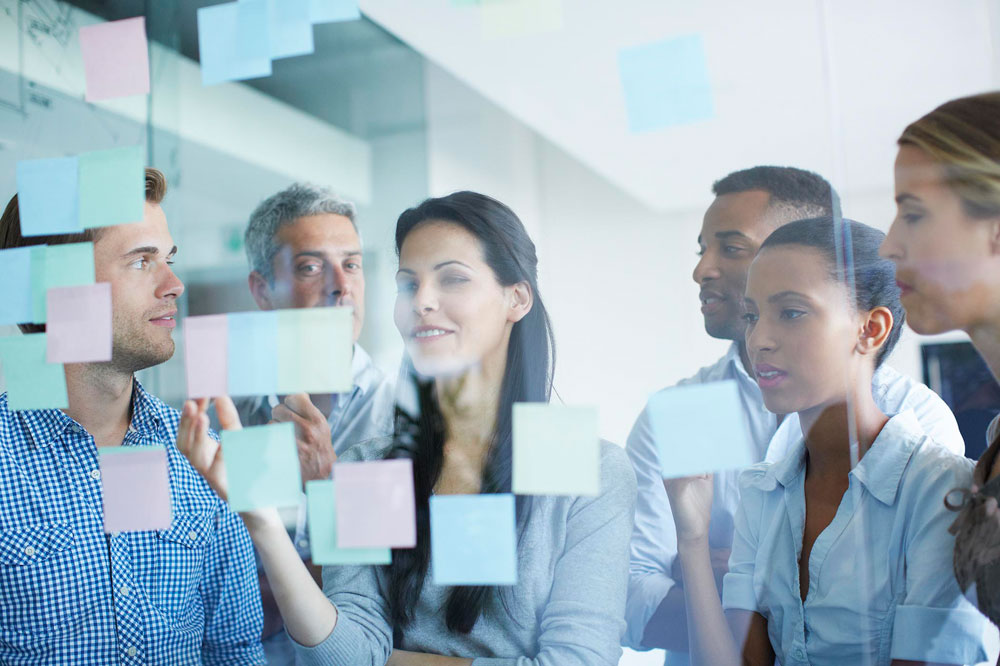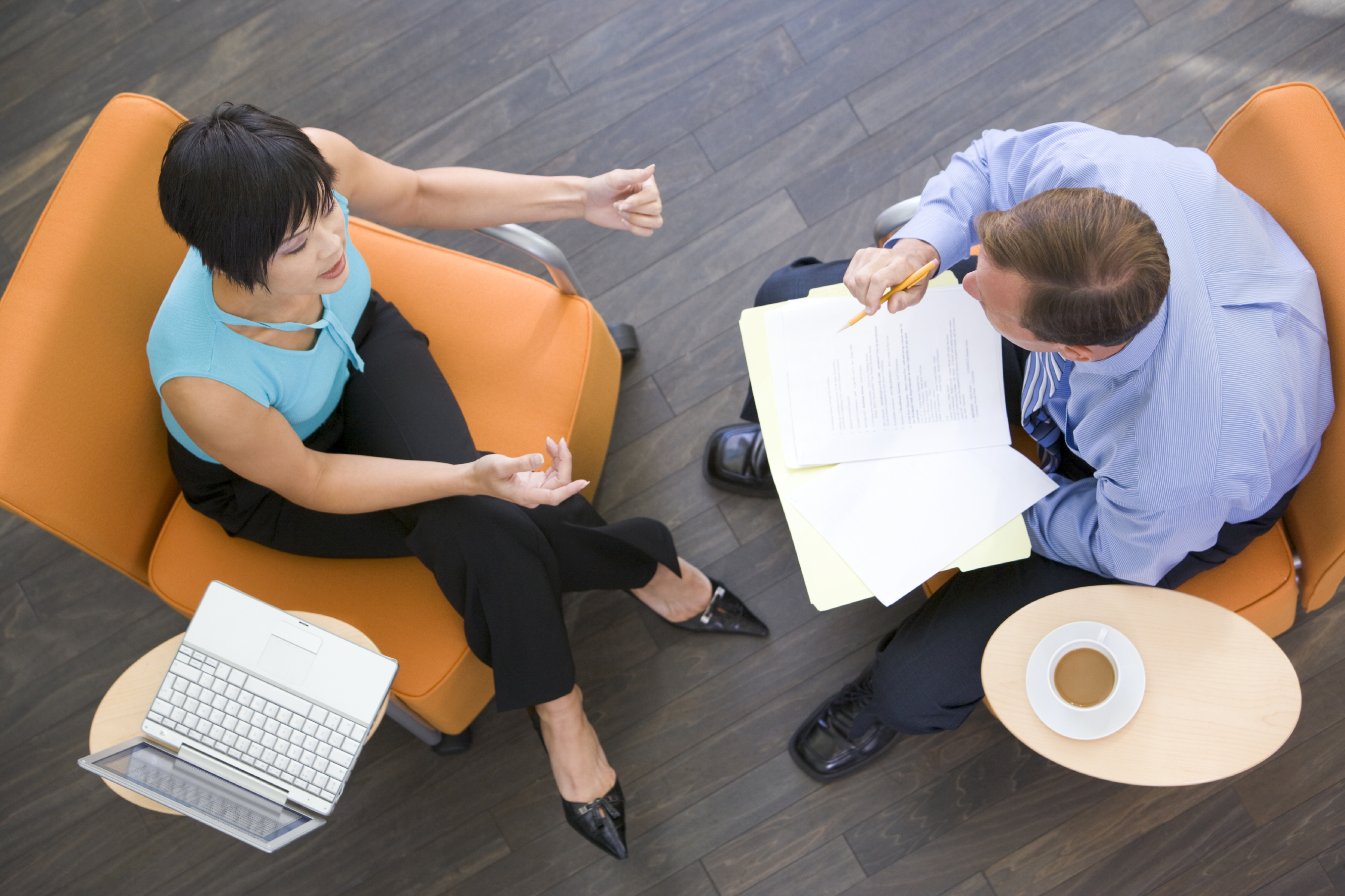 360° Assessment
A 360° assessment evaluates your service management capabilities from a number of viewpoints to identify areas that are and are not meeting your current business needs. The assessment enables the understanding of your level of maturity, assessing not only the adherence and acceptance of a business process by the organization but also the use of technology to support and control the process. By conducting an assessment, you will have an accurate analysis of where your organization stands in relation to ITIL® best practices.
Process Design and Improvement
Laying a foundation for the future by mapping out all of your processes before an implementation of anything new is essential. Process design and improvement services offer a 26 process template based on ITIL® best practices. These act as a starting point that can be tailored to your business needs, creating a very detailed, unique and almost foolproof blueprint. A tremendous value to any organization, these blueprints are the foundation for the implementation of process improvements, training, and defining tool requirements.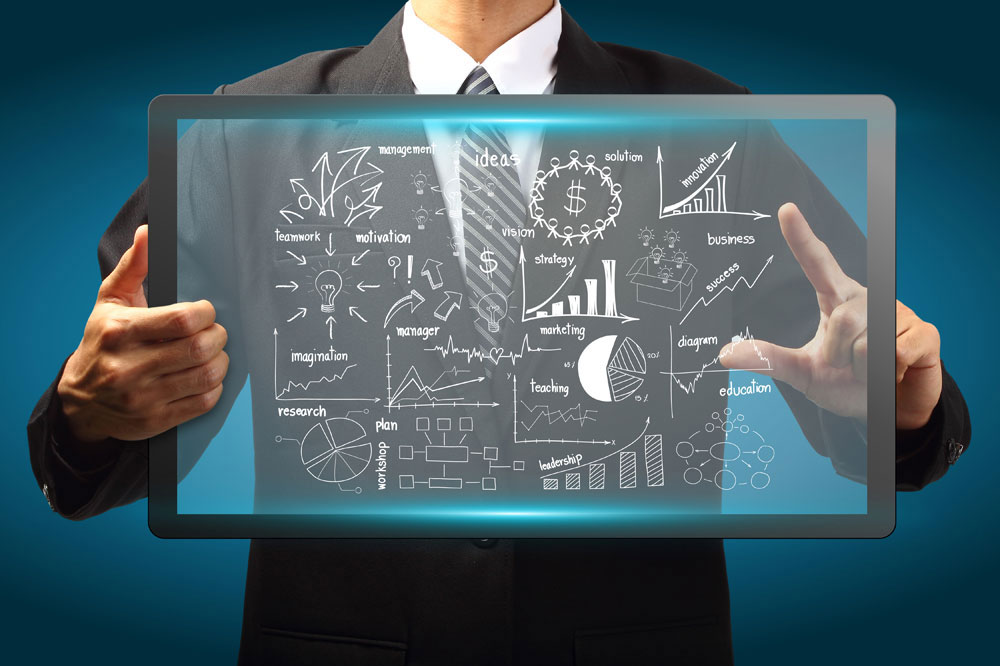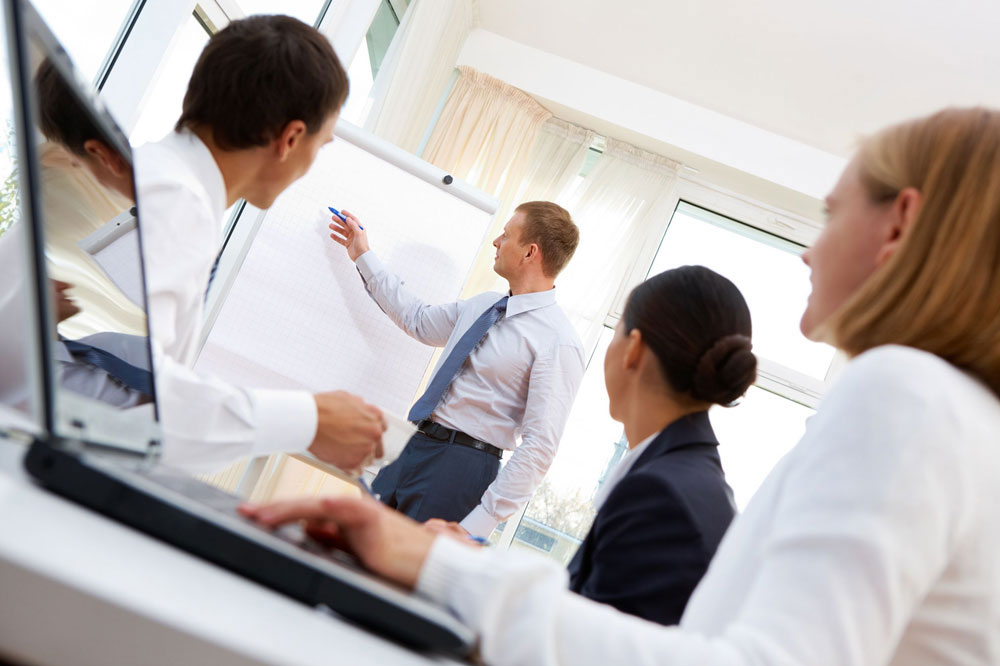 Continual Service Improvement
Continual Service improvement refers to ongoing efforts to improve business processes. In truth, most business process management efforts are constant works in progress. But continual process improvement is a formal, ongoing approach to improving processes (and, ultimately, productivity, services and products). Processes are constantly evaluated, then adapted as needed to meet organization goals. Improvements may be made incrementally or in large-scale "breakthrough" implementations.
Organizational Change Management
Every organization goes through constant change in its perspective industry, marketplace and economy. It is important to be ready to adapt to these changes quickly, with minimal disruption to the core business. Implementing organizational change management can help move an organization out of crisis management mode by ensuring that projects identify, plan for, and address the impacts of the changes planned.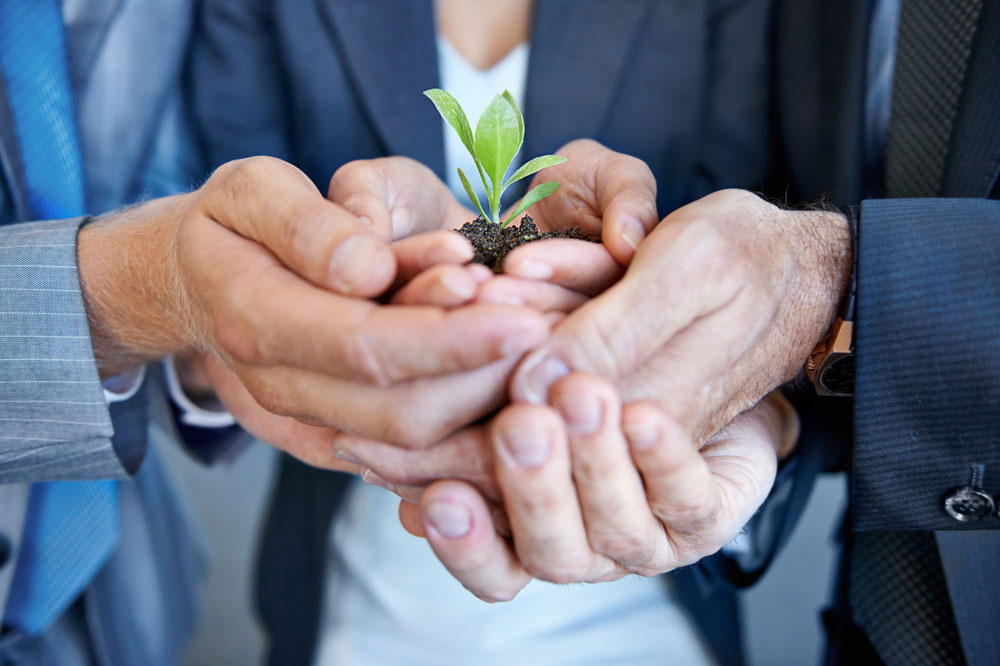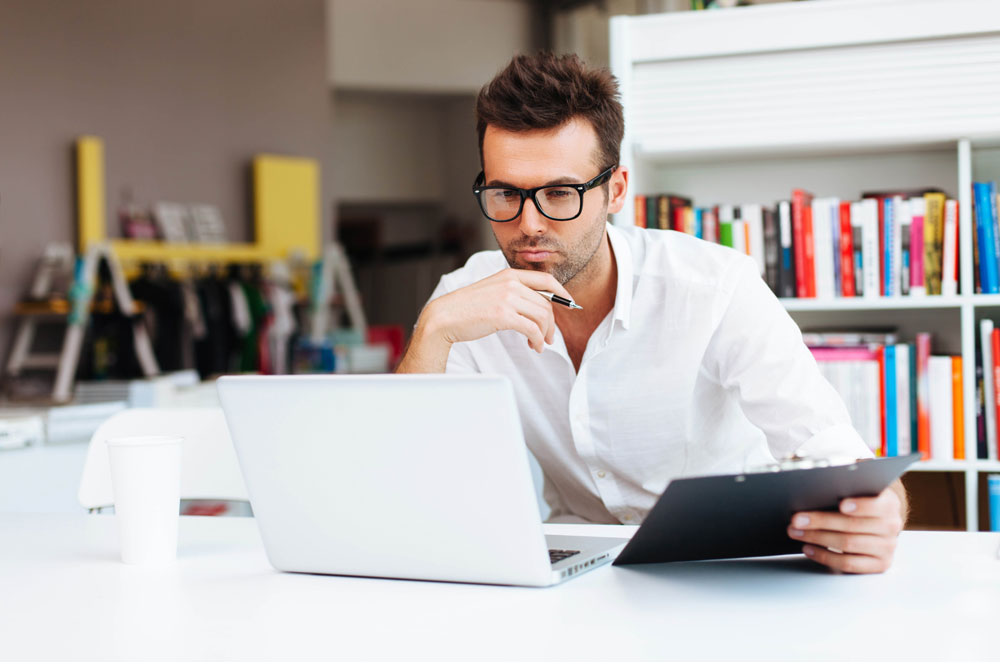 ISO 20000 Readiness Assessment
ISO 20000, the international standard that allows companies to demonstrate excellence and prove best practice in IT management. It will ensure that companies can achieve evidence-based benchmarks to continuously improve their delivery of IT services. This certification is more often than not a long and extremely expensive undertaking. We can help you along this journey by making sure that your people, process, and technology are ready to meet the rigorous requirements for ISO/IEC 20000.
Let Us Know How We Can Help?
Reach out to us. Our qualified staff is here to assist with your business – IT processes and solutions. No matter where you are on your journey, we provide the needed support to align with your organizational goals. Become a business champion with the right people, processes, and technologies from Flycast Partners!