What can Flycast Partners IT Consultants do for you?
Looking for BMC FootPrints v12 Training?
Flycast Partners is the #1 FootPrints implementation and training organization in the world.
Manage IT Services Offered to Customers
Support Life Cycle Management
Case & Facilities Management
Get the Solutions that Work Best with your Organizations Needs
The rapid development of information technology is always changing. Data and technology are moving at lightning speed, in order to survive, the post-modern business must work hard and work smart in order to stay relevant within hyper-competitive markets. With a wide range of solutions in ITSM, ITAM Workload Automation, Remote Access and Data Tools, Flycast Partners brings value to your business by aligning you with not just any tool, but the right tools and processes to fit your business process needs. Adding real value to your organization, not just another tool.
IT Service Management
Leveraging good processes in the enterprise IT environment to manage and measure incidents, problems, changes, service levels and risks is a ubiquitous objective of organizations providing IT to the business. When implemented well, processes built in alignment with these guidance manuals are proven to work. They save money, create efficiencies and introduce structure. They also help define roles and responsibilities, facilitate metrics for benchmarking and continual improvement, as well as introduce higher levels of accountability to IT investment.
IT Asset Management
ITAM tools are particularly important in regard to the redistribution of licenses and managing legal risks associated with software ownership and expiration. ITAM technologies track license expiration, allowing the company to function ethically and within software compliance regulations. This can be important for both eliminating legal costs associated with license agreement violations and as part of a company's reputation management strategy. Both are important forms of risk management and are critical for large corporations' long-term business strategies.
Go Beyond IT
Case Management
The use of an HR case management system helps to ensure all important interactions with employees are tracked, that the service provided is consistent and timely, that compliance with legal and regulatory standards is maintained, and that all your records are securely housed in a single location that is easily accessed by all properly credentialed staff members. By leveraging flexible workflow automation, enforced approvals, a robust knowledge base and the user self-service capabilities inherent to HR solutions. You can then facilitate workflow and improve communication between distributed departments that often rely on information from Human Resources.
Benefits
Improve efficiencies by simplifying and automating routine tasks
Create automations for new hires and terminations
Maintain compliance as you document, record, and centralize tasks
Easy-to-use interface and mobile capabilities
Easy to use employee portals
Facilities Management
Facilities Management is devoted to the coordination of space, infrastructure, people, and organization, often associated with the administration of office blocks, arenas, schools, sporting complexes, convention centers, shopping complexes, hospitals, hotels, etc. Flycast Partners facilities management streamlines, automates, and improves business operations; providing the control and flexibility that you never thought was possible with Facilities Management.
Benefits
Centrally manage services and assets, and fulfill user requests
Streamline work and more effectively leverage resources
Proactively drive change and issue resolution with minimal business service disruption
Reduce vulnerabilities and financial risk
Support self-service options direct from the desktop including application downloads and quick access link.
Report real data in real time, generating value-based data used across the organization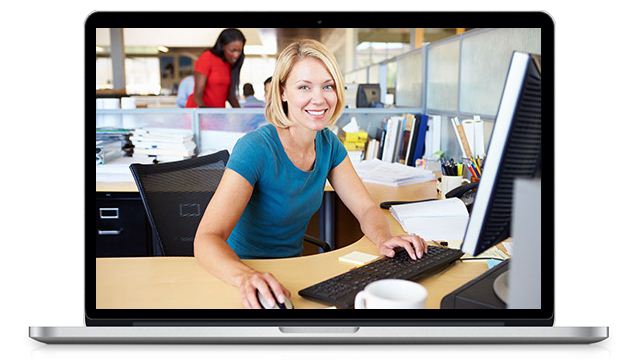 Workload Automation
Workload Automation provides an enterprise platform that centrally manages the execution of all business processes across mainframe, distributed, virtualized and cloud environments. Organizations gain enterprise visibility and control of all processing using one interface. The overall goal of workload automation software is to meet business service-level requirements while optimizing the use of infrastructure resources and reducing IT operational costs.
Remote Access
Gain the ability access your systems from anywhere in the world. We proudly offer remote access support solutions that enable you to support nearly any system or device, anywhere in the world, without sacrificing security or compliance. Your support reps will resolve issues more quickly, improving productivity and end-user satisfaction. Plus, our tools keep access to your systems and data safe and sound behind your own firewall and security measures. Control costs, maintain compliance, reduce data and financial risks with remote access out-of-the-box solutions.
Data Tools
Tools to help businesses tackle their data management needs. Flycast Partners data solutions allow users to use data with efficiency, reliability and accuracy. Moreover these solutions enable businesses to consolidate data and create a single view of the company, it's products, and it's customers in order to improve business agility.
"I could go on all day about how good the day-to-day operations are handled at Flycast, and they are good. But I feel that it is their resilience in pursuing excellence with the customer relationship that they really shine. What Flycast has shown me is that they are not only willing to get my business, but that they are committed to keeping it."

"Connie our rep is very responsive to our needs and it's greatly appreciated."
"Very pleasant people and easy to work with through all phases of this engagement."
Let Us Know How We Can Help?
Reach out to us. Our qualified staff is here to assist with your business – IT processes and solutions. No matter where you are on your journey, we provide the needed support to align with your organizational goals. Become a business champion with the right people, processes, and technologies from Flycast Partners!