Customer Service
Attract and retain customers for life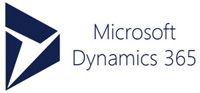 Improve your company's customer service department with Microsoft Dynamics 365 for Customer Service.  A single, unified experience that delivers end-to-end service across every channel.  Earn customer loyalty and empower your agents.
Omni Channel Engagement
Enable end-to-end service engagements across channels on any device, delivering personalized service with minimal customer effort.
Use a unified platform for consistency and visibility across channels
Get deeper insights with a 360-degree customer view
Personalize interactions based on past interactions and behavior
Real-time insights, SLA timers and entitlements are presented to the agent for a personal interaction
Drag-and-drop survey designer, theme editor and rich design logic to easily create templates and surveys
Machine learning capabilities detect social post sentiment and intent; Automatically create and route cases
Self-Service and Communities
Help your customers help themselves.  Customers can find answers on their own, via social media or access a community forum.  If they cannot find an answer themselves, their question may be seamlessly transitioned to your assisted support team.
Provide branded, personalized self-service options that deliver consistent answers and a community to connect with peers and subject matter experts
Offer simple navigation to the right answers and resources from any device in real-time
Agent Enablement
Provide your customer service agents with everything they need to deliver a more personalized, effective standard of service using the tools at their fingertips within a unified application.
Support agents with a visual interface that delivers role-tailored experiences
Increase productivity with business processes, workflows, integrated knowledge, agent scripting, SLA's, entitlements and recommendations
Use gamification to reward agents based on performance
Unified Knowledge
Provide agents the tools they need, whether they're in the office or on the go.  With a single user interface, agents can handle service interactions anywhere with an internet connection.
Build a knowledge base with community sourced enrichment
Use media such as images and videos for that 1,000-word description
Improve searches by associating knowledge articles with products and other customer data
Capture content from social media sources, service interactions or experts
Digital Intelligence
Don't wait for problems to happen. Use the data gathered in Dynamics 365 Customer Service to predict, and even prevent, a service call. You can identify trends and anticipate sales opportunities by viewing specific data in dashboards and interactive charts in Dynamics 365 Customer Service.
Automatically detect sentiment and intent in social media posts using built in intelligence
Resolve issues faster by using machine learning to reference relevant articles and cases
Use service intelligence to identify new opportunities, improve service processes and best practices
Agile
Adjust your processes at the pace of innovation and technology trends.
Tailor and extend your Customer Service experience using AppSource.
Enhance your solution and processes by integrating with applications from Microsoft and other application partners
Create custom applications to connect to Dynamics 365 to solve specific business needs where the out of the box solution does not
Let Us Know How We Can Help?
Reach out to us. Our qualified staff is here to assist with your business – IT processes and solutions. No matter where you are on your journey, we provide the needed support to align with your organizational goals. Become a business champion with the right people, processes, and technologies from Flycast Partners!