SALES
Relationships to Revenue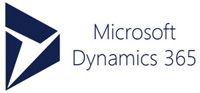 Today's customers are more informed and have higher expectations than ever before. Go beyond sales force automation with Dynamics 365 for Sales, enabling you to better understand customer needs, engage more effectively, and win more deals.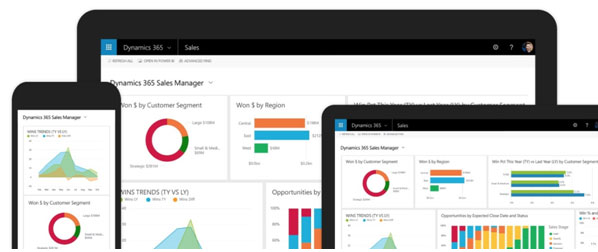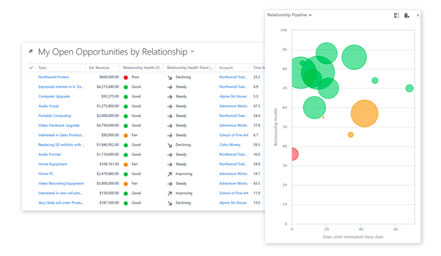 Sell Smarter
Increase lead conversions and win rates by identifying the best prospects with highest likelihood to close base on predictive intelligence
Prioritize customers with a relationship score based on artificial intelligence and machine learning from Office 365 and Dynamics 365 that reveal relationship health, risk and next best action
Tap into social media using insights that reveal sentiment, identifies potential competitive threats and possible opportunities
Authentic and Personal
Create personalized sales documents and email templates for your sales team.
Contact a potential customer with just one click and have all relevant information readily available.
Connect with your customers on LinkedIn to get more information about their company and its employees.
Easily collaborate to find the information needed to increase sales.
Make it easier for your sales department to tap into social insights about prospective buyers.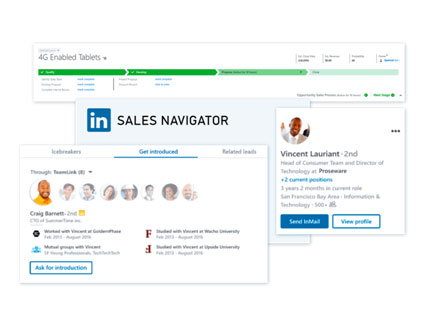 Better productivity and increase revenue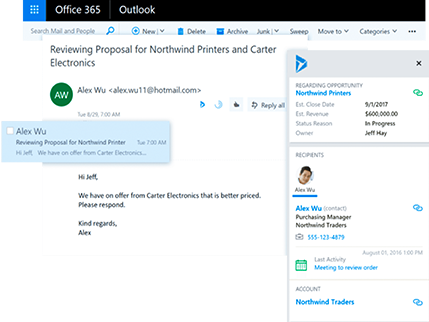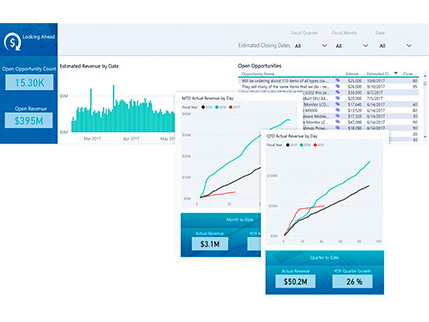 Unlimited possibilities for your Dynamics 365 for Sales application
Meet the unique needs of your organization with a modern business platform that makes it easy to tailor and extend Dynamics 365 for Sales. Integrated business and productivity applications infuse all your data to proactively guide employees to optimal outcomes and drive your digital transformation.
Let Us Know How We Can Help?
Reach out to us. Our qualified staff is here to assist with your business – IT processes and solutions. No matter where you are on your journey, we provide the needed support to align with your organizational goals. Become a business champion with the right people, processes, and technologies from Flycast Partners!