Project Service Automation
Profit from your projects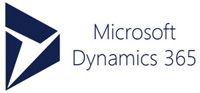 Microsoft Dynamics 365 for Project Service Automation is a cloud-based application which enables organizations to run their project-based business to deliver every customer engagement on-time and within budget.
Convert Sales to Projects
Follow project lifecycle from lead through engagement
Integrated sales dashboards with project-based opportunities to help forecast profitability
Quickly create project contracts, track labor rates and generate SOW's
Collaborate with customers and project members in real-time on the quotes, scope and requirements throughout
Make every customer conversation relevant and productive using a client-centric approach to finalize project scope and statements of work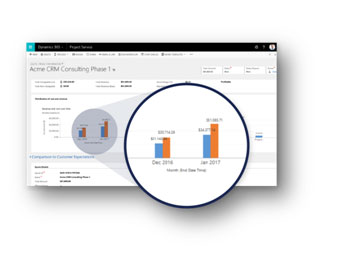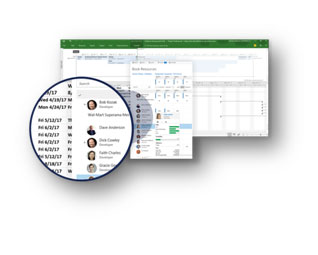 Project Planning
Visualize cost, effort and sales value
Estimate and define tasks using project templates
Integrate with Microsoft Project to leverage robust project scheduling and management capabilities
Provide project managers complete control over the customer billing process
Create estimates, quotes and contracts allowing your team to plan effectively
Resource Management
Assign the right team based on skills, availability and proficiency
Optimize resources across all service modules of Dynamics 365 and increase consultants job satisfaction
Provide visibility into resource usage and availability with forecasting and resource utilization metrics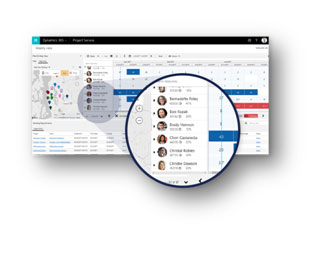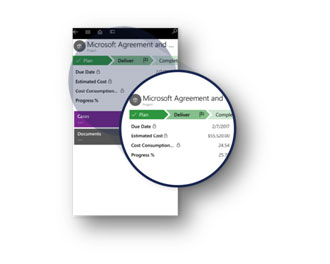 Mobility
Access the app with iOS, Android and Windows devices, allowing your team to manage and update projects in real time
Collaborate any time – out in the field or in the office
Update skills, manage schedules, track time and expenses using Office 365
Time and Expense Management
Track and submit both estimated and billable time by integrating tasks and deliverables with calendars
Create and configure process flows for standardized entry and approvals to simplify time and expense management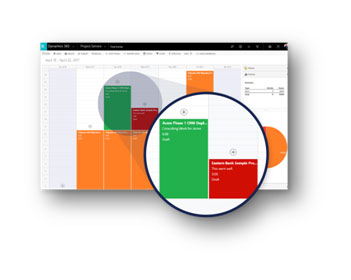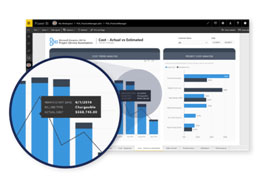 Service Analytics
Robust analytics, interactive dashboards, role-based templates and data visualization
Have a 360-degree view around project and portfolio metrics
Use real-time analytics to identify actionable trends for a proactive approach
Anticipate new opportunities, optimize offerings and improve business performance
Let Us Know How We Can Help?
Reach out to us. Our qualified staff is here to assist with your business – IT processes and solutions. No matter where you are on your journey, we provide the needed support to align with your organizational goals. Become a business champion with the right people, processes, and technologies from Flycast Partners!