OUR OBJECTIVE
Is Looking Beyond The Prevailing Trends
ENTERPRISE SERVICE MANAGEMENT
IT SERVICE MANAGEMENT
WORKLOAD AUTOMATION
REMOTE ACCESS
DATA TOOLS
ITIL BEST PRACTICES
With over 20 years of experience, over 4,500 successful ITSM, ITAM, WLA, and ITOM implementations, building over 1,000 customer relationships, and a 97% customer retention rate, Flycast Partners delivers ongoing consulting and support services to optimize and fine-tune your service management vision with reliable strategies focused on long-term solutions. No matter where you are on your journey, our purpose is to partner you with service-focused, process-oriented, and cost-effective software solutions that best fit your organization.
Our outstanding product catalog is made up of service management's leading pioneers in providing an intuitive, single-pane platform for end-to-end visibility. We enable our partners to enrich themselves with the expert know-how and finesse to formulate and command a comprehensive blueprint of how to deftly institute permanent results into their office network that satisfies user demands, surpasses benchmarks, reaches milestones faster, and efficiently adapts to market changes and developments. These technologies enable a holistic framework to flexibly address the integration of employees, software, applications, vendors, value streams, and processes in the ever-expanding advancements of modern IT requirements.
Making decisions in an intelligent and informed manner to best free up resources for planned upgrades to your IT platform requires flexible tools backed up by robust automation, giving IT asset managers all the data they need to research and answer the what, when, and how of service management. Flycast Partners offers service management technologies that pinpoint and put into practice the best methods to
optimize your network systems. The goal of automating and streamlining is to transform the value of IT investments while enhancing the accuracy and productivity of every ingredient in your organization's Service Desk.
To help large, medium, and small organizations around the globe initiate and realize successful change management, organizational transformation, and strategic growth is ITIL, the most widely used framework to provide guidance on end to end management of software solutions, products, and services. Laying a foundation for the future by mapping out all of your processes before an implementation of anything new is essential, and adopting the ITIL Service Value System and Service Value Chain allows an organization to analyze and implement improvements that refines the service management performance at every stage, identifying the most efficient and cost-effective approaches to maximize IT resources.
ITIL is not simply technology management or process management. Instead, ITIL is a set of best practices, not a standard, and it offers a holistic approach to service management. An organization is free to utilize as much of the ITIL framework as they see fit. The ITIL framework addresses people, processes, products, and partners, and by proactively coordinating continual improvements in a four dimensional model, focusing on organizations and people, information and technology products, partners and suppliers, and value streams and processes, it ensures the co-creation of value for the consumer as well as all the stakeholders involved in the delivery and application of products and services.
The real value lies beyond the mere basic uses of service management tools, and a growing number of organizations are leveraging their service management tools to accomplish more. Whether it's managing HR issues, handling Facilities Service Request, onboarding new employees, providing a portal for requesting supplies, or tracking non-IT related assets, these are a few examples of how to leverage the investment made in a service management tool, improve ROI, and provide the capabilities to track and report on these services. The underlying assembly of best practices include the adaption of service lifecycles, the establishment of policies, processes, and well-defined roles and responsibilities, and the implementation of Continual Service Improvement, allowing organizations to achieve both incremental and large-scale improvements in service quality, efficiency, and effectiveness.
Regardless of size and complexity, Flycast Partners syncs IT goals with business goals. As technology and business needs change, our core values remain focused on providing exceptional service and developing continual improvements to our new and longstanding partners. Even if the data is on-premises, private, or located in a cloud-based solution, and no matter if the operating system is Windows, Mac, or an open source system (Linux, Unix, Android), our innovative software products unify endpoints, allow round-the-clock remote access, and enforce first-class security protection.

BEST PRACTICE
PROCESS ENGINEERING

ITIL FRAMEWORK,
CERTIFICATION & TRAINING

OPERATIONAL
EFFICIENCY

CUSTOM PROCESS
DEVELOPMENT

BEST IN CLASS ITSM & ITAM
SOLUTIONS & TRAINING

REMOTE SOFTWARE
CERTIFICATION TRAINING
RECEIVE TRUSTED GUIDANCE
From Certified Specialists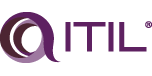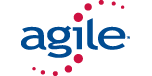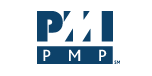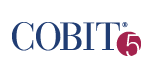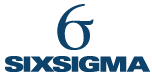 PROACTIVE AND PREDICTIVE TECHNOLOGIES
Best-in-class implementation that easily integrates with your current IT infrastructure
An organization's IT management system should never resemble a sprawl of separate components. A new phase has already begun, one where IT concepts and principles have developed an integrated framework of efficient communication between multiple resources, its eagle-eye vision able in real-time to panoramically survey, zoom in on, and analyze any and all endpoints, employees, customers, policies, and activities, granting an unprecedented level of control to neatly evaluate data, accelerate troubleshooting resolution, make the most clearheaded adjustments in an instant, and configure the request fulfillment process to maximize service delivery. The top priorities of our business management software are raising customer satisfaction, improving service quality and productivity, and ensuring network security and solid data protection, all while reducing IT operation costs.
The precision and capabilities of automation have notably aided in improving the speed and
quality of workflows and processes, and it's now feasible, and expected, to have the power to update data and access files and resources from anywhere around the globe. With this dynamic reach, instantaneously view your hardware and software assets, tracking their actions and assessing their performances from purchase to decommissioning. Enforce extensive security controls to lock down access to only authorized applications, networks, and IP addresses gives total control over when, where, and who installs a new application. The auditing features guarantee a straightforward manner of delivering detailed reports of valid license compliance to software vendors and regulatory agencies.
In this digital world, there are improved ways to manage endpoints and administer identity management. To best monitor the office network's comings and goings, from a single platform streamline a simplified
automated process of provisioning, deprovisioning, and the updating of security guidelines, privileges, roles, and responsibilities. Alongside the shift to SaaS and cloud computing, it's a requirement to install premier cybersecurity software. Ransomware and phishing schemes in the news seem to be growing. Eliminating the risk of data breaches is an imperative, and our security software offers comprehensive threat protection that backups, safeguards critical mainframe data, and remediates security vulnerabilities, guaranteeing all mobile phones, laptops, tablets, desktops, IoT, servers, software, and third-party applications are secure from malicious attachments, encrypted channels, and zero day exploits. Painlessly implementing optimization and establishing a practical governance program are key challenges.
ITIL® is a registered trade mark of AXELOS Limited, used under permission of AXELOS Limited. The Swirl logo™ is a trade mark of AXELOS Limited, used under permission of AXELOS Limited. All rights reserved.
SERVICE MANAGEMENT DESIGN

Consulting and scalable IT management support with the experience and training to accelerate you to your next milestone.

Track and report everything associated with your business to innovate how you automate and leverage your data.

Optimize your chain of services. Configure company-wide policies. Maintain a secure office network. Always have access.

Partners
For organizations of any size, we provide the highest quality of care, technical expertise, and
professional courtesy.
















Employing over 1,700 people, Ivanti IT software is used by 78 of the Fortune 100. Enterprise IT departments use Ivanti to unify their ITSM, IT Asset Management, IT Security, Endpoint Management, and Supply Chain capabilities.

As the world's first service-centric AIOps platform for data center and cloud operations management, OpsRamp gives modern IT operations management teams the power to deliver business across every department, business unit, and location.

BMC's IT management supports 92 of the Forbes Global 100, and has earned recognition as an ITSM Gartner Magic Quadrant Leader for six years running. Its solutions tackle business challenges in service management, automation, operations, and the mainframe.

Microsoft specializes in providing up-to-date Microsoft technology-based customer solutions nationally, opening an array of new opportunities to better assess benchmarks and identify a solution to help your business grow more agile and efficient.

With all-inclusive ITIL support, a IT self-service portal, and customizable reporting and dashboards, Cherwell can rapidly adjust to changing IT and business demands. Improve IT efficiency, elevating the employee experience, and driving business results

HelpSystems aligns IT and business goals to help organizations build a competitive edge. More than 15,000 organizations in 100+ countries rely on its software to secure IT environments and provide easy access to the information people need.

With over 20,000 customers, BeyondTrust is the worldwide leader in Privileged Access Management, offering the most seamless approach to preventing data breaches related to stolen credentials, misused privileges, and compromised remote access.