Sorry, this product cannot be purchased.
BMC Client Management 12.x:
Fundamentals for Administrators – Part 1
Date: 11/18/19 Time: 9:00am (CST)
$2,325.00
Timezone CST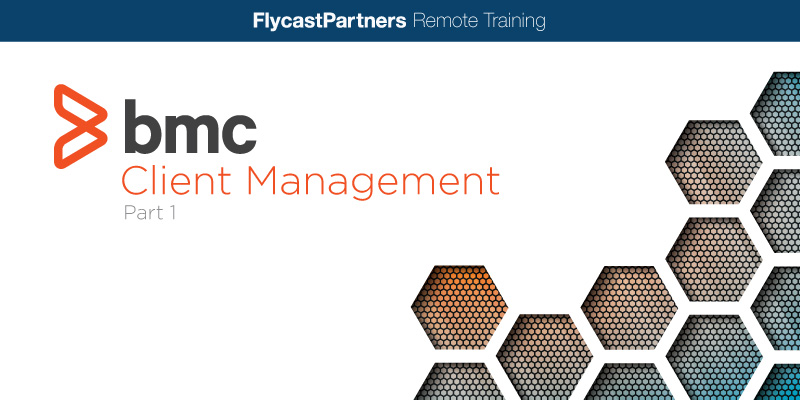 Start: November 18, 2019 at 9:00 am
Finish: November 20, 2019 at 5:00 pm
$2,325.00
12 in stock
Product Description
Event Dates
Starts
Ends
Add To

Nov 18, 2019 at 09:00 am

Nov 20, 2019 at 05:00 pm

iCal
Flycast Partners would like to formally invite you to our upcoming basic BMC Client Management v12 remote training course. There's a lot to take away from this course and we want you to have a whole new and improved outlook on BMC Client Management upon completion. This 3-day remote training provides the knowledge and critical skills necessary to administer BMC Client Management 12.x with a major focus placed on installation and initial configuration, console objects, and inventory and financial asset management. BMC Client Management expert and Flycast Partners consultant, Terry Hartup, will be teaching the virtual class that will start on November 18th and run through November 20th.