Patch Management
Presented by Ivanti
Date: 5/2/19 Time: 2:00pm (EST)
Timezone EST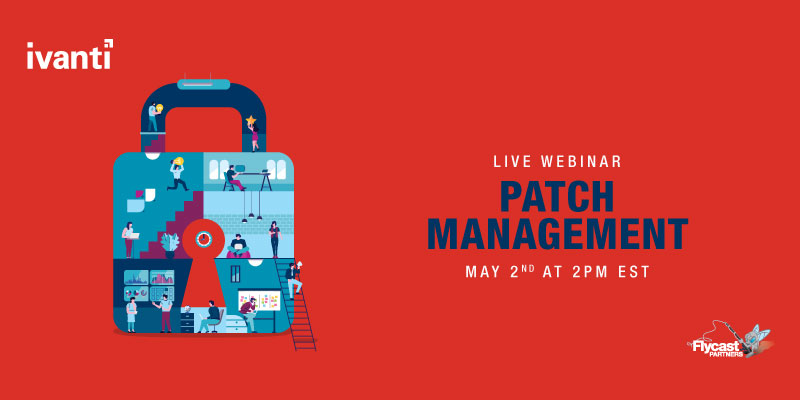 May 2, 2019 2:00 PM – 2:45 PM
Product Description
Event Dates
Starts
Ends

May 2, 2019 at 02:00 pm

May 2, 2019 at 02:45 pm
Ivanti Patch solutions can discover, assess, and remediate thousands of Windows, macOS, UNIX, and Linux systems and hundreds of third-party apps based on policies you define and without saturating your network or disrupting user productivity. With Ivanti Patch Management you can:
Discover, inventory, and patch your Windows environment, including desktops, laptops, physical servers, VMs, templates, and the ESXi hypervisor.
Extend patching beyond Windows to Mac, Linux, and UNIX operating systems and third-party apps.
Manage on-and-off premises systems and those that don't connect regularly to the corporate network.
Join our webinar this week to learn more!