Unified Approach To Endpoint Security
Presented by Ivanti
Date: 5/23/19 Time: 2:00pm (EST)
Timezone EST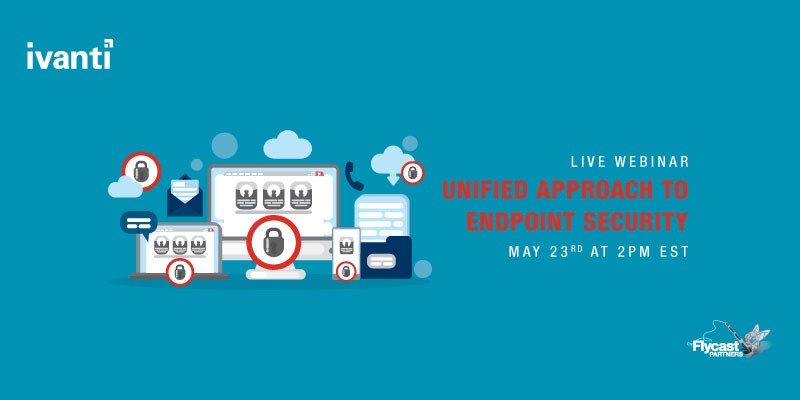 May 23, 2019 2:00 PM – 2:45 PM
Product Description
Event Dates
Starts
Ends

May 23, 2019 at 02:00 pm

May 23, 2019 at 02:45 pm
By adopting a Unified IT approach, there is most certainly a better way. Here's how it works with Ivanti's integrated IT solutions:
Give your teams the power to automate any software requests through self-service – reducing call wait times and callbacks, while improving the customer experience.
Take advantage of integrated approval workflows and license compliance checks without manual handoffs that frequently become points of failure.
Before purchasing additional software and adding to rising costs, current software license usage is checked as part of the process and reclamation of automatic unused software is achievable, optimizing software spend.
Why wait for end users to appear in the office? Deploy the software automatically to only applicable user devices without delay, as part of the process.
Close the loop on the original request and automatically close it out.
With this approach, you'll free up and better manage your IT team resources and benefit from efficient operations at reduced costs. At the same time, you'll be in in the fortunate position to know what IT assets you have and how they are used, enabling you to optimize spend and provide audit defense. That's Unified IT; IT Service, IT Asset, and Endpoint Management processes – all working together for you.
Register today to learn more!