This is the second of a three-part series on how OpsRamp helps enterprise IT operations team manage the challenges of migrating to the cloud. Read part one here.
IT teams can build the migration blueprint and test different migration activities in the staging environment using the data collected and processes established during the pre-migration phase. The migration blueprint and related testing help identify gaps, requirements, and barriers to designing a successful migration, including:
In-depth analysis of the current environment

Change management processes to track execution and record output

Backup plans where necessary

Acceptance testing

Final sign off and approval
Here's how OpsRamp can help optimize the migration phase of the cloud journey:
Digital Operations Command Center: IT teams can maintain contextual visibility and clear control for different migration processes with a single source of truth for hybrid infrastructure. Enterprises can measure business service availability and uptime during migration with intuitive service maps and dynamic network topology maps for their IT infrastructure.
Unified Service Intelligence: Custom monitoring templates for specialized workloads deliver real-time status updates and rapid detection of issues through intelligent alerting. Cloud architects can track the performance of entire business transactions and maintain service levels for workloads hosted on public cloud services with synthetic monitoring. Even though IT services or underlying infrastructure might change, IT teams can ensure optimal user experiences with the right performance insights across datacenter and hybrid cloud services.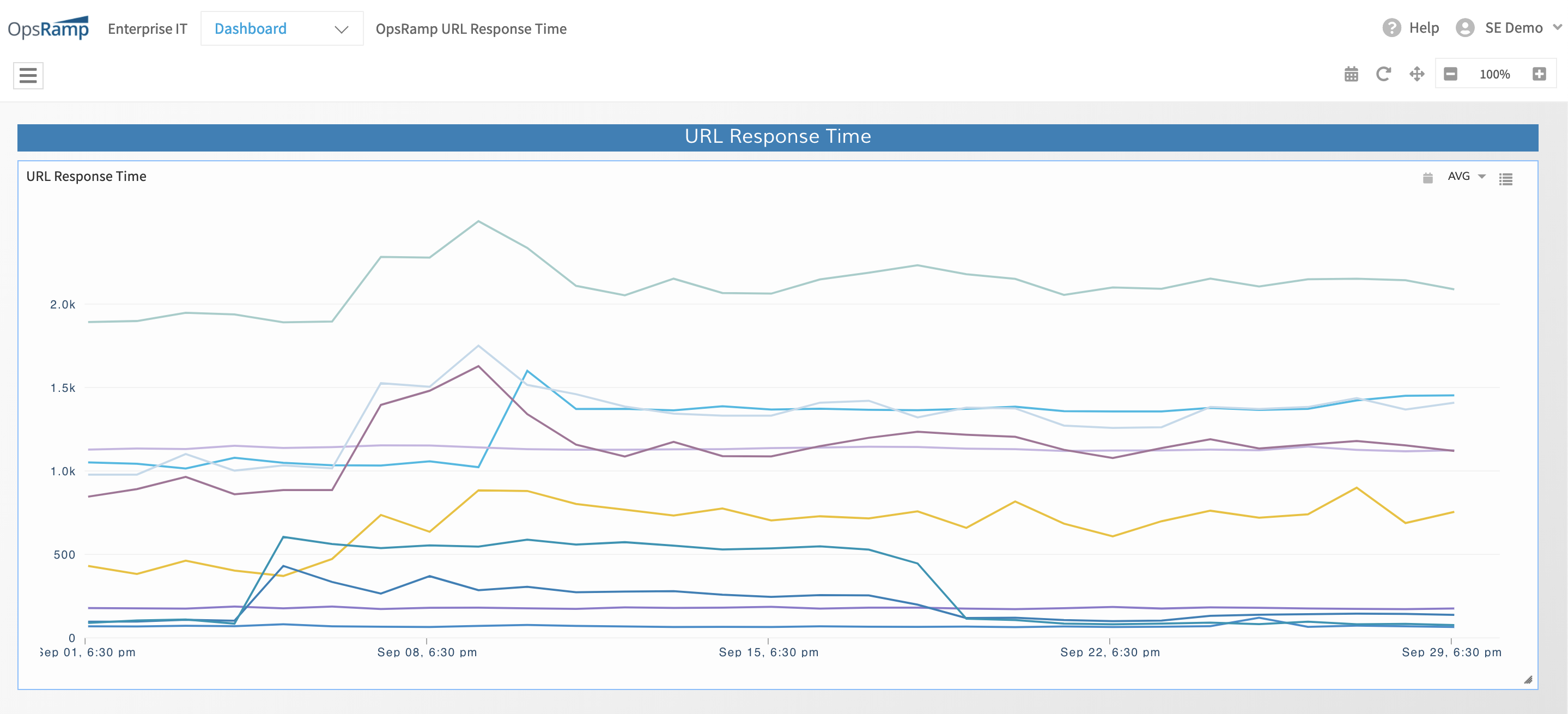 Figure 4 – Track the performance of cloud infrastructure and platform services with Synthetics.
Incident Remediation: Migrations rarely go off without a hitch. OpsQ, OpsRamp's AIOps powered event management engine helps incident management teams proactively monitor potential service disruptions and identify root-cause alerts before, during and after migration.
Part 3 of this series will discuss the monitoring, management, and remediation of incidents in the cloud now that migration is complete.
Next Steps:
Read how service-centric AIOps can help enterprise IT teams manage alerts and data lakes with less effort.
Discover modern infrastructure monitoring from OpsRamp.
Follow OpsRamp on Twitter and LinkedIn for real-time updates from the world of cloud migration and management.
About the Author
Prasad Dronamraju is a technical product marketing manager at OpsRamp. He is responsible for communicating the platform's technical benefits and value to digital operations teams.
This originally appeared on OpsRamp.com