This is the third of a three-part series on how OpsRamp helps enterprise IT operations team manage the challenges of migrating to the cloud. Read part one and two here.
Now that migration is complete, IT organizations will be responsible for monitoring and managing a mix of hybrid, multi-cloud resources across a distributed footprint. OpsRamp ensures comprehensive visibility, rapid remediation, and constant optimization for these dynamic, multi-cloud environments at scale.
Here's how OpsRamp Visibility, Intelligence, and Optimization help IT teams deliver service availability, performance, and uptime in the new world of the cloud:
Visibility: IT teams can align operational tasks to ensure compelling digital experiences using OpsRamp's on-demand discovery capabilities for cloud workloads and the ability to link business services back to underlying hybrid resources:
Policy-Based Discovery. DevOps teams can use OpsRamp to auto-discover cloud resources with API-based Discovery Profiles. OpsRamp's Discovery Profile engine automatically assigns cloud resources to service groups and logically organizes cloud workloads once credential sets, policies, and cloud discovery schedules are defined.
Business Service Maps. Cloud teams can create and share relevant service maps with business units so that they can monitor the IT services that matter to them.

Figure 5 – Discover and dynamically onboard your cloud workloads with API-based discovery.
Intelligence: OpsRamp's performance monitoring capabilities for 100+ cloud services across Amazon Web Services, Microsoft Azure, and Google Cloud Platform ensure that enterprise IT teams can quickly monitor, alert, and optimize their cloud resources with:
Cloud Native Monitoring. Enterprises are increasingly hosting production-ready microservices on containerized workloads. OpsRamp can discover and monitor cloud-native services built on Kubernetes clusters across both on-prem and cloud deployments.
Robust Integrations for Cloud Monitoring Tools. OpsRamp's service-centric AIOps solution can ingest events from cloud monitoring tools like Amazon CloudWatch, Google Stackdriver, and Azure Monitor. The OpsQ event management engine processes and correlates raw events into contextual incidents so that IT teams can quickly troubleshoot issues with the right information.
Auto Scaling Monitoring. OpsRamp's monitoring templates can manage autoscaling resources using scheduled or on-demand cloud discovery. Operational dashboards track the real-time performance of autoscale instances by displaying relevant infrastructure metrics and alert trends in a single place.
Synthetic Monitoring. IT teams can detect network performance issues for cloud workloads with synthetic transaction monitoring. Synthetics deliver better performance visibility by tracking end-user experience across different geographic locations.
Multi-Cloud Database Monitoring. Optimize and finetune the performance of database-engine level health with metrics and smart alerts for Amazon Relational Database Services (Aurora, PostgreSQL, MySQL, MariaDB, Oracle, and Microsoft SQL Server), Microsoft Azure (SQL Database, Azure Database for PostgreSQL, Azure Database for MySQL), and Google Cloud Platform (Cloud SQL).
Cloud Event Monitoring. Events from cloud services are a primary source of signal for the health and performance of public cloud environments. OpsRamp collects and monitors events for a wide variety of cloud services like AWS Health, Database Migration Services, EBS, ECS, ELB, and Redshift. DevOps teams can make sense of critical cloud events in a single place, without having to log into multiple AWS accounts.
Alert Escalation Management. Multi-channel alert notifications and multi-level escalations help incident management teams be the first to know about an IT outage and reduce the mean-time-to-resolution with priority-based escalation matrices.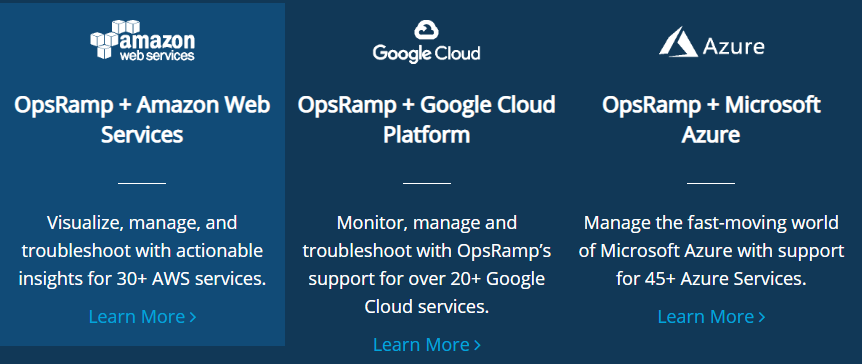 Figure 6 – Ensure holistic visibility and control for your entire cloud ecosystem with OpsRamp.
Optimization. OpsRamp's automation workflows let IT teams deliver the right levels of multi-cloud governance and control with: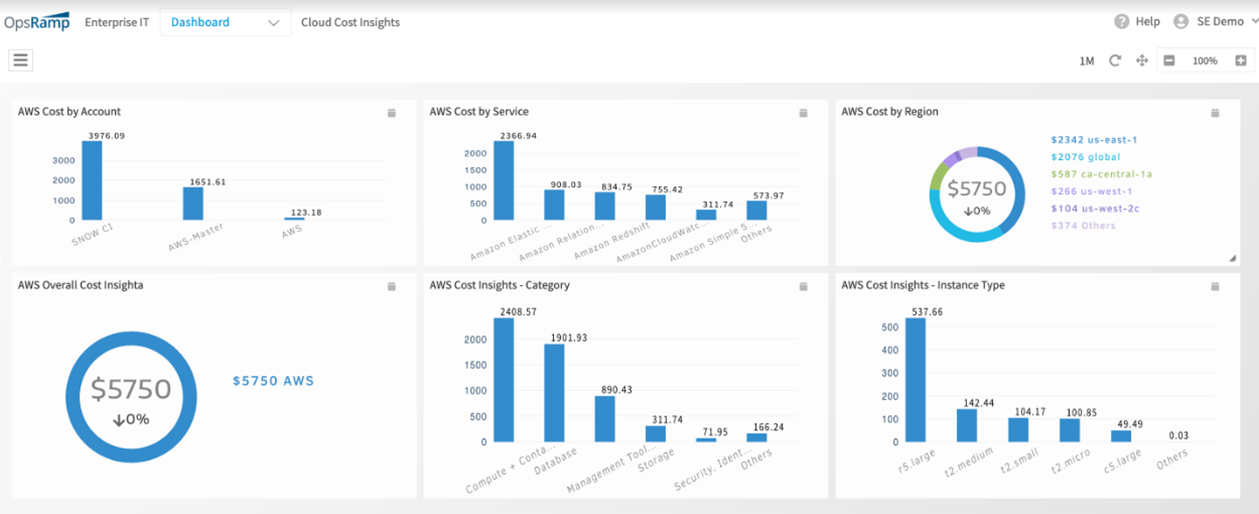 Figure 7 – Keep a close watch on cloud spend management with OpsRamp's cloud cost trend widgets.
Move to the Cloud On Your Terms
Cloud migration doesn't have to mean a loss of control. With OpsRamp, IT teams can maintain the visibility, intelligence, optimization, flexibility, governance, and automation they need throughout their cloud journey. And they can do it entirely on their terms.
To learn more about how to control the chaos of the modern, hybrid, multi-cloud world, schedule your custom demonstration with Opsramp today.
Next Steps:
Read how service-centric AIOps can help enterprise IT teams manage alerts and data lakes with less effort.
Discover modern infrastructure monitoring from OpsRamp.
Follow Opsramp on Twitter and LinkedIn for real-time updates from the world of cloud migration and management.
About the Author
Prasad Dronamraju is a technical product marketing manager at OpsRamp. He is responsible for communicating the platform's technical benefits and value to digital operations teams.
This originally appeared on OpsRamp.com.