Engaging and interactive training courses focused on BMC FootPrints, BMC Client Management and ITIL best practices
Are you looking to get accredited as an Administrator in BMC FootPrints, BMC Client Management? Perhaps you need your ITIL Foundations certification to better understand the service management best practices? Certification preparation is now faster, easier, and more cost-effective than ever. Save time and money and improve customer satisfaction by giving your help desk, and tech support team the skills and knowledge they need to succeed. You'll deliver more efficient and effective service, your customers will be happier, and you'll lead your organization in the transformation to becoming a business champion!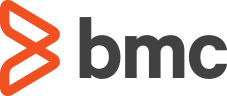 TRAINING
FootPrints
You are invited to our BMC FootPrints v12 remote training course! This 5-day remote training provides the knowledge and critical skills necessary to administer BMC FootPrints Service Core v12, with a major focus placed on installation, preferences, customizations, reporting, address book management, knowledge base, and self-service.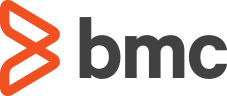 TRAINING
Client Management
We are offering two BMC Client Management courses: basic and intermediate. They are a 2-3 day remote class that will provide you with the knowledge and critical skills necessary to administer BMC Client Management 12.x. Upon successful competition, you will be a BMC Accredited Administer for Client Management.


TRAINING
ITIL
Get your staff ITIL Foundations Certified with Flycast Partners!ITIL Guru, Chuck Spencer will be teaching the online class, which will also include some of Flycast Partners' employees. This week-long training is preparing you for a final exam that will award you an ITIL Foundation Certificate upon successful completion.

Let Us Know How We Can Help?
Reach out to us. Our qualified staff is here to assist with your business – IT processes and solutions. No matter where you are on your journey, we provide the needed support to align with your organizational goals. Become a business champion with the right people, processes, and technologies from Flycast Partners!