Enterprise Service Management
Business Process and Technologies that Provide Real Value Across your Organization
ENTERPRISE SERVICE MANAGEMENT
IT SERVICE MANAGEMENT
IT ASSET MANAGEMENT
IT OPERATIONS MANAGEMENT
IT INFRASTRUCTURE LIBRARY
WORKLOAD AUTOMATION
Your partner, providing best-in-class implementation and support services in Enterprise Service Management, IT Service Management, Workload Automation, Remote Access and Data Tools using ITIL Best Practices. We work both on site and remote to reinforce your company's long term IT success. Our services easily scale to meet your business needs, regardless of size, complexity, or budgetary restrictions. While our ongoing administration and support service offerings enable your organization to focus on your normal day to day operations saving you time and money.
OUR PUBLISHING PARTNERS

LANDesk and HEAT Software combined in January 2017 to form Ivanti Software. For almost 30 years, LANDesk and HEAT provided user-centered IT tools created to expand user efficiency while lessening IT security hazards. LANDesk was the only vendor recognized by Gartner in the four areas of client management, endpoint protection, IT service and support, and enterprise mobility management.From IT asset, patch, and systems management to IT service delivery and security, Ivanti has you covered. Their solutions help you thrive in your job role.

Managing the Unmanageable.
Stop managing infrastructure and start delivering end-to-end IT services.
The OpsRamp platform is your digital operations command center – bringing the right operational insights across multiple services, platforms and point tools for a holistic view.Opsramp is a service intelligence for a connected world in which you can understand relationships between services and IT assets. It allows you to manage incidents across your business services with intelligent incident management and reduce toolfatigue and integrate to consolidate with powerful integrations. With Opsramp you have end-to-end visibility into hybrid IT health and performance. You're able to proactively troubleshoot alerts before they become incidents, and it allows you to consolidate infrastructure configurations and patch management processes.

HelpSystems aligns IT and business goals to help organizations build a competitive edge. More than 13,000 organizations around the world rely on HelpSystems to solve their most pressing challenges and keep business running smoothly every day. Their mission is to provide IT management software and services that expertly solves business problems with elegant solutions.

We are Microsoft certified cloud solution providers specializing in providing up-to-date Microsoft technology-based customer solutions nationally.A certified Microsoft solution provider can assess your business goals, identify a solution that meets your business needs and help your business become more agile and efficient.Microsoft solution providers can help you take full advantage of the cloud, opening a wide array of new opportunities for you to grow your business and your revenue.
–

From all-inclusive ITIL support to an excellent IT self-service portal to easily understood reporting and dashboards, there's almost nothing you cannot achieve with Cherwell. The Cherwell platform is simple to customize and use, so you can rapidly and economically adjust to changing IT and business demands. Select from subscription or lasting pricing, on-premises or cloud-based, and the option to swap anytime. Enjoy comprehensive, concurrent licensing, with no secret or unexpected costs; ever.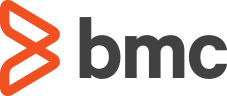 BMC Software is a sweeping leader in original software tools that empower organizations to change into digital companies for the best competitive edge. BMC boasts of more than 10,000 customers globally, 470 patents granted or pending, 35 years of authority in IT management solutions, 6,000 employees in 30 countries, 500 partners assisting mid-sized companies to significant organizations, and $2 billion in revenue. 82% of the Fortune 500 use BMC Software solutions to expedite their digital ventures.

BeyondTrust's Secure Access products empower consumers to smoothly back people, access, and conserve endpoints as well as fight for powerful accreditations to dispute cyber hazards and speed business performance. More than 13,000 organizations worldwide use BeyondTrust to give excellent support services and lessen dangers to valuable information and systems. BeyondTrust customers are comprised of some of the world's top IT contractors, systems integrators, software vendors, healthcare enterprises, government organizations, academic institutions, financial corporations, and retailers.
Let Us Know How We Can Help You.
__________
Reach out to us. Our qualified staff is here to assist with your business – IT processes and solutions. No matter where you are on your journey, we provide the needed support to align with your organizational goals. Become a business champion with the right people, processes, and technologies from Flycast Partners!