ITIL 4

TRAINING
+ XLA COURSES
UPCOMING
ITIL® 4
FOUNDATION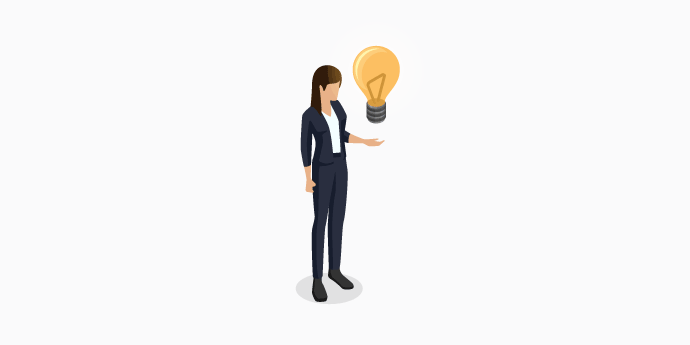 DEC. 5 - 7
ITIL 4 Foundation
8am—4pm (MT)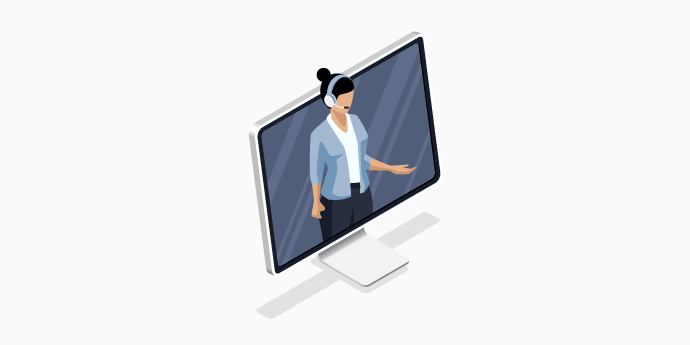 NOV. 29—DEC. 1
XLA Foundation
8am—4pm (MT)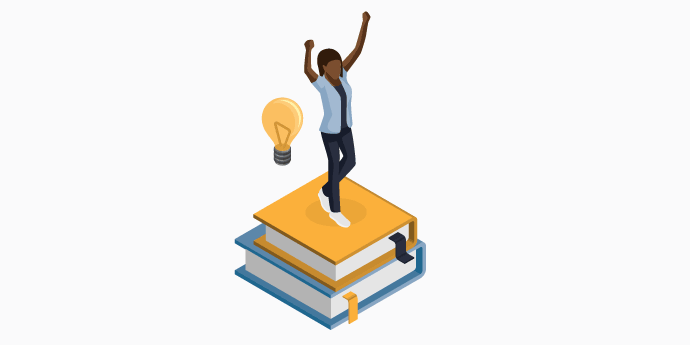 TBD
More Information
Coming Soon
PERSONALIZED TEAM TRAINING
Flycast Partners provides personalized team training for ITIL, XLA, and ITSM Essentials.
Our certified instructors have extensive industry and teaching experience, working closely with teams to design training programs that prioritize participants' understanding of the material, success on the exam, and ability to effectively apply the newly acquired knowledge and skills within their respective organizational roles. This personalized team training has proven instrumental in driving organizational progress and team success, fostering a culture of collaboration, continuous learning, and shared purpose among team members.
Also available is a package including the team training with a Simulation.
Fill out the form below to request more information. 
WHY PREPARE FOR ITIL 4?
ITIL stands for Information Technology Infrastructure Library. ITIL serves as a framework to help organizations gain operational efficiencies, deliver business value within IT Service Management (ITSM), and manage IT service lifecycles in a more effective manner. ITIL 4 is the latest incarnation of best practice guidelines to address end-to-end ITSM and its support challenges. Staff and teams leveraging ITIL 4 training courses ensure they adopt the newest version of the ITIL model, aligning with Agile, DevOps, and Lean frameworks.
ITIL 4 TRAINING ADVANTAGES
ITIL 4 provides service management's shared language, enabling effective communication between departments and teams as well as with current and potential customers who receive products and services. By using ITIL 4 guidelines and best practices, organizations can better coordinate a standardized methodology for designing, delivering, and continually improving IT-supported products and services from a holistic perspective. With ITIL 4 training courses, organizations can rely on a defined set of industry-standard practices to manage IT-enabled services.
As business, technology, and user priorities evolve, organizations benefit from ITIL 4's flexible operating model to:

• Remove operational silo
• Perform more proactively
• Manage risk more efficiently
• Strengthen relationships with customers
• Cost-efficiently build IT environments that operate more consistently
• Adapt to changing organizational requirements
ITIL® SIMULATION
Take home the knowledge and skills to be more adaptive and promote a culture of collaboration with ITIL Simulations presented by Flycast Partners and the Auslyn Group. Using experiential learning and a mature methodology, this dynamic team-building exercise mirrors real scenarios tailored to your unique organizational challenges and distinct business needs from a strategic, tactical, and operational perspective.
Kickstart your ITIL journey or reinforce your existing ITIL knowledge with this fast, cost-efficient way to strengthen ITIL 4 practices, ITSM tool integrations, and knowledge transfer among teams. Designed to reflect the entire service management lifecycle as defined by ITIL 4, the interactive ITIL Simulation brings to light the benefits and value of the ITIL framework.

With decades of experience teaching ITIL and leading IT teams, our ITIL-certified instructors are Service Management experts who have assisted thousands of employees at all levels and in many business verticals.

Also available is a package including both the ITIL Simulation and the ITIL 4 Foundation certification training course.
To learn more about our Simulations, click here to read the Simulation Datasheet.

WHAT IS THE ITIL 4 FOUNDATION EXAM?
To comprehend modern IT and digital service delivery's core ideas, the ITIL 4 Foundation exam is the entry-level ITIL 4 training certification. Whether you are new to IT Service Management or reinforcing existing ITIL knowledge, this certification provides an understanding of the new digital service culture from a holistic and strategic point of view:

• ITIL 4 Guiding Principles
• ITIL practices and terms
• The four dimensions of service management
• The purpose and components of the ITIL Service Value System
• Consists of 40 multiple choice questions
• Lasts 60 minutes
• Has a passing score of 65%
Who is the ITIL 4 Foundation for?
Employees at all levels can benefit from a greater understanding of the ITIL 4 practices empowering business and operations to move in parallel holistically and consistently across the organization, driving value back to stakeholders, partners, employees, and customers.
ITIL 4 FOUNDATION CERTIFICATION EXAM TRAINING
As IT requirements change, ITIL remains. Be prepared to pass your ITIL 4 Foundation exam with certification training from Flycast Partners.
With our ITIL 4 Foundation Certification exam training, you receive personalized, practical, and proven guidance to ensure success, taking home the knowledge and skills to:

• Apply best practice solutions
• Establish effective service delivery processes
• Excel at the exam
This three-day course provides comprehensive understanding of the key concepts of IT Service Management, the ITIL 4 framework, and ITIL best practices from ITIL-certified instructors with over 15 years of experience educating thousands around the globe. Included in our ITIL 4 Foundation training course are class materials, study guide, and coupon for proctored exam.
Also available is a package including the ITIL 4 Foundation Certification exam training course alongside the ITIL Simulation.
Fill out the form to request more information or register for an online or in-person ITIL Foundation Certification exam training course.
ITIL 4 STRATEGIST AND ITIL 4 LEADER - ADVANCED ITIL TRAINING COURSES
After passing the ITIL 4 Foundation exam, more advanced ITIL 4 training courses are available for those working toward achieving the designation of either ITIL Managing Professional or ITIL Strategic Leader. By passing these advanced modules, IT professionals can work toward receiving the ITIL Master designation.
Upon inquiry, we can also provide information about taking the following ITIL modules:
• ITIL® 4 Leader: Digital and IT Strategy
• ITIL® 4 Specialist: Create, Deliver, and Support
• ITIL® 4 Specialist: Drive Stakeholder Value
• ITIL® 4 Specialist: High Velocity IT
• ITIL® 4 Strategist: Direct, Plan and Improve
Fill out the form to request more information or register for one of the online or in-person ITIL 4 advanced courses.
ITIL® is a registered trademark of AXELOS Limited, used under permission of AXELOS Limited. The Swirl logo™ is a trademark of AXELOS Limited, used under permission of AXELOS Limited. All rights reserved.
WHAT IS XLA (EXPERIENCE LEVEL AGREEMENT)?
XLA, which stands for Experience Level Agreement, focuses on the customer experience (CX).
It effectively measures the business outcome from the customer's perspective.
While SLAs measure the output of IT, XLAs measure the outcome of IT. XLAs are not a replacement for SLAs but an additional metric to better understand how the customer feels about their experience, bringing to the surface the measurement of outcomes and the value given by a service.
Used alongside SLAs and KPIs, XLAs place the customer in the center of the organization's service performance. Rather than only rely on metrics to determine availability and capacity, XLAs shine a light on all service interactions and customer touchpoints to track if the service delivery meets the customer's expectations and whether the availability and service desk performance supported the customer to achieve their objective.
With XLAs, organizations can:
• Measure the business value of the service desk
• Improve collaboration
• Motivate service desk teams
• Drive business value
Currently, Flycast Partners offers training for the following XLA courses:
• XLA Foundation
• Essence of Experience
Fill out the form to request more information or register for one of the online XLA courses.
ITSM ESSENTIALS CERTIFICATION TRAINING AND EXAM
ITSM Essentials presents the most widely practiced ITSM concepts, providing a practical view of the important activities the organization, its stakeholders, and teams need to consider to effectively manage core ITSM processes.

Combined with meaningful and experiential assignments, the framework-agnostic content offers attendees a solid foundation of ITSM principles, best practice, and practical guidance, representing the common truths from over 20 different frameworks, standards, and publications from around the world.
Course Objectives
• Learn and understand key service management terms and concepts
• Learn the essential and most widely used ITSM processes
• Understand how to apply these concepts and processes to real-life scenarios
• Create a personal action plan that learners can implement as soon as they return to work
Audience
ITSM Essentials training is for anyone involved in the internal or external delivery of IT services:
• Individuals at the start of their journey in service management
• ITSM managers and aspiring ITSM managers
• Learners who will benefit from the essentials of ITSM: change, release and deployment, incident, problem, and service request management
• Organizations interested in adopting internationally recognized and standardized best practices for ITSM – regardless of the operating model/framework being used