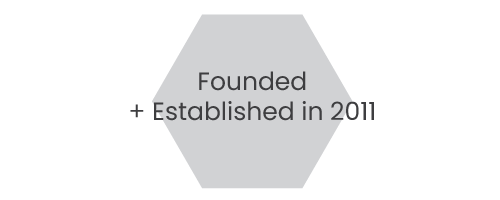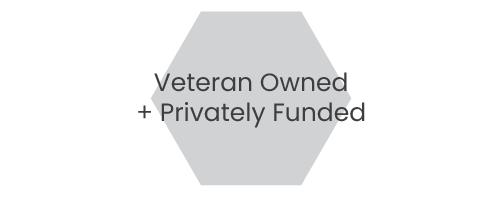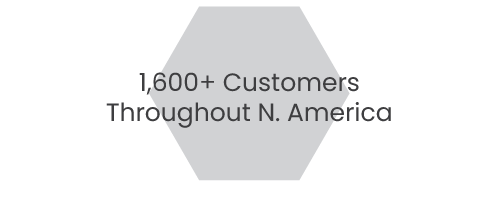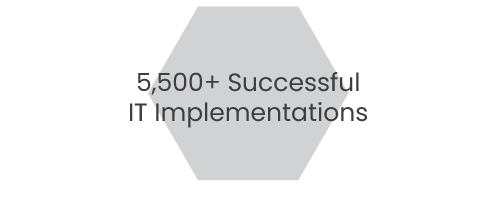 Coupled with our ITIL expertise, Flycast Partners delivers best practices and strategic partnerships in service management, asset management, end-point management, and cybersecurity by offering best-in-class implementation services and training.
Experienced in multiple IT technologies, our certified ITSM Consultants have the right answers to successfully support on-time delivery of projects and services, providing a mature, holistic methodology to remove the obstacles and problems traditionally associated with executing ITSM projects.
Flycast Partners distinguishes itself by partnering with each organization throughout the entire engagement/execution process, from pre-sales to sustainment, in order to achieve success. From our years of hands-on experience researching, analyzing, and understanding an organization's core needs, Flycast Partners specializes in supporting all Project Management lifecycle phases as well as planning and rapidly deploying technology solutions and scalable resources aligning with unique organizational requirements exceeding both strategic and tactical goals.
ASSESS
Using mature methodologies, Flycast Partners collaborates with our customers to identify potential improvement opportunities with a focus on aligning with the organization's internal and external strategies.
CONSULT
Using industry best practices, our certified consultants serve each customer throughout the process, ensuring effortless implementation, integration, and guidance during the engagement.
SOLVE
Being product agnostic, Flycast Partners provides the best possible solution to each customer based upon their organization's immediate and long-term goals.
MANUFACTURING
"Working with Flycast Partners has been a very positive experience. (We) feel like we have a partner working with our needs and often acts on our behalf to resolve issues with the actual manufacturer of our software. I know I am in good hands from your Sales team to your Project Coordinator, all the way to your Technical Staff. It is a pleasure to do business with a company who understands your concerns and knows how to assist with executing a solution!"
HIGHER ED
"We were thoroughly impressed with the level of knowledge and the customer service that Flycast Partners provided… we look forward to working with Flycast again in the future!"
FINANCIAL
"Flycast Partners was AWESOME to work with and we look forward to hopefully working with them in the future!!! Thank you to their consultant for all the hard work to make our engagement a success!"
HEALTHCARE
"The checklist was helpful. Flycast Partners is knowledgeable and courteous. I feel that concepts and expectations were explained to me in easy to understand terms."
HEALTHCARE
"Working with Flycast Partners has been a very positive experience. (We feel) like we have a partner working with our needs…It is a pleasure to do business with a company who understands your concerns and knows how to assist with executing a solution!"
EDUCATION
"I cannot speak any more highly about the flexibility of the company to meet my needs."
TECH SOFTWARE
"As the Vendor PM, Flycast has an exceptional staff and Project Management team…"
INDUSTRIAL
"Big thanks to the consultant we worked with. He has helped tremendously. Looking forward to keeping a successful relationship for the future."
LAW FIRM
"Flycast Partners was MOST excellent in helping us today. We covered a lot of ground in a short period of time and our client management posture is much improved as a result of working with their consultant!"
FEDERAL GOVERNMENT
"The consultant from Flycast Partners is an outstanding tech who always delivers on our asks. He has supplied multiple fixes that BMC techs were unable to fix. We have built a rapport and relationship that is comfortable and friendly. Love Flycast Partners."
HEALTHCARE
"Flycast Partners has been and continues to be a fantastic partner. Their consultant is very knowledgeable, has a deep understanding of our environment, and works well with our team!"
HEALTHCARE
"Everyone I have come in contact with at Flycast Partners has been very professional and knowledgeable about the products and services they deliver."
LOCAL GOVERNMENT
"Flycast Partners was able to troubleshoot our issue and look at a couple of other fixes we needed with ease. The consultant is so easy to talk to and she understands our "jargon" when we may not speak hers. Thank you again!"
LOCAL GOVERNMENT
"Our involvement with Flycast has been amazing. All staff are easy to work with, very professional, willing to work with us. Their consultant has been so much help… His knowledge of the product and his ability to work with us has been stellar."
INFORMATION TECHNOLOGY
"Flycast Partners was very good to work with. The consultant was able to assist us to get us up and running quickly to minimize our downtime. He understood what we had to work with during a very short timeline to get the project completed."
INFORMATION TECHNOLOGY
"The consultants have all provided extremely valuable services to help our team get through some tricky situations with Cherwell. We're very happy with the progress so far and expect to continue seeing more progress over the months to come. Thank you, Flycast Partners!"
RETAIL
"The consultant at Flycast Partners is a Rock Star! I could not have had a better partner to navigate this process and journey. I would highly recommend Flycast and I only want to work with their consultants as our working relationship grows."
MANUFACTURING
"Flycast Partners is an amazing resource to have! The consultant is patient, extremely knowledgeable, and really understands how to communicate effectively to his customers."
LAW FIRM
"Flycast Partners really takes the time to understand our needs and work through the challenges to come up with a successful solution. The consultant goes above and beyond with his effort and it is truly appreciated."
NATHAN GEORGE

Chief Executive Officer
BILL AUVIL

Chief Customer Officer
JOHN POSTORINO

Chief Operations Officer
KIM GAGNON

Director of
Operations
DEBBIE STOVER

Controller

RICHARD GEORGE

Vice President
of Sales
DAVID APPLE

Director of
Sales Operations
BRIAN KERR

Director of
Support Services
RYAN SCHWEPPE

Service Delivery
Manager
ROBERT SIMMERS

Director of
Professional Services
For more information about implementations, training, discovery, demos, or our solutions and services,
please fill out the form below to talk to a Flycast Partners team member.

ADDRESS
3637 4th St N #490
St. Petersburg, FL 33704
OPPORTUNITIES AVAILABLE
At Flycast Partners, diversity is an integral part of our history, culture, and identity. Together, we continue to build an inclusive culture that encourages, supports, and celebrates the diverse voices of our teammates. This culture fuels our innovation and connects us closer to our customers and the communities we serve.